I am at the Dubai airport right now, privileged with a relatively long layover that affords me the time to blog. I picked up the last, tattered copy of Love magazine (with Beth Ditto on the cover) at the Fiumicino airport earlier, and I urge you all to grab a copy.


Though slightly model-centric, and possibly lacking in the deep insights department, this new magazine is a visually stimulating read and the editorial team's tastes are unparralleled. It's a fashion magazine, let it be fun! A spread of photographs taken by Hedi Slimane makes me want to have my photo taken by him, someday.

My recently concluded Europe trip was teeming with magnificent miscalculations. First off, London was suprisingly bright, and so were all the wonderful people I met. London food was pretty good too, actually, and I think the influx of different cultures and nationalities works to enrich the city's culinary scene. My father dragged us all into watching Jersey Boys on West End and dare I say it entertained me much, much more than Wicked?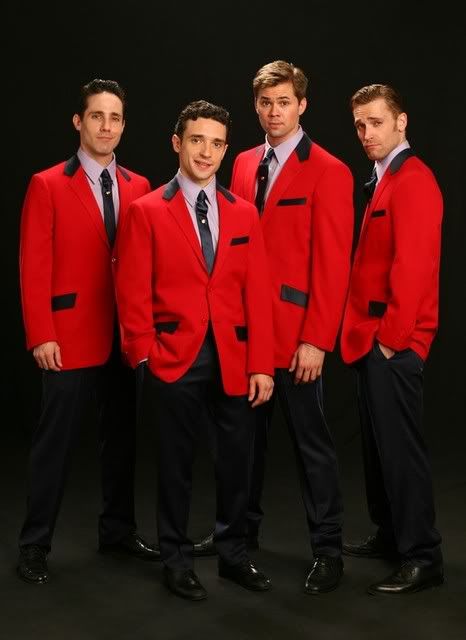 the cast of Jersey Boys in their black and red dinner jackets

Moving on to Paris, French people were not as snooty as I imagined them to be. Having a handful of French phrases at your disposal certainly helps smooth things out. French street style also turned out to be a little more laid-back than I had expected: more Charlotte Gainsbourg shuffling through the airport than Carine and her gang sashaying across the Tuilieries gardens. Oh and Colette was tiny!
The width of the entire store was barely wider than the storefront shown in the picture above. Despite the size though, the selection was exceedingly impeccable.
They say French food is overrated and that in Italy, everywhere you eat you get good food. Don't pelt me with rocks, but the opposite held true for me. For me, the beauty of Rome was unneccessarily spoilt by the droves of tourists crowding the city on Easter weekend. On the plus side, the nearby countryside was delightful and the hospitality of the Romans rivalled that of Filipinos. And I met Neil Patrick Harris near the Piazza di Spagna, so that pretty much made up for everything.
Anyways, the buffet boldly beckons and I would much rather muse on the trip with my own photos to illuminate my words.
How did your Easter weekend go? Do share!